Crescendo
Crescendo is LCC's outreach choir for senior citizens who live in retirement and nursing facilities as well as senior citizens who live on their own. Open to both first-time and experienced singers, this national-award-winning program ensures access to music education to all generations, with rehearsals held in Lawrence Presbyterian Manor in the fall and spring.
Large print music and assistance from LCC's renowned current and retired staff, as well as a music therapist, are provided. Once each semester, Crescendo choir joins with our youngest singers of Capo and Cadenza in an intergenerational performance demonstrating that singing is a lifetime pursuit.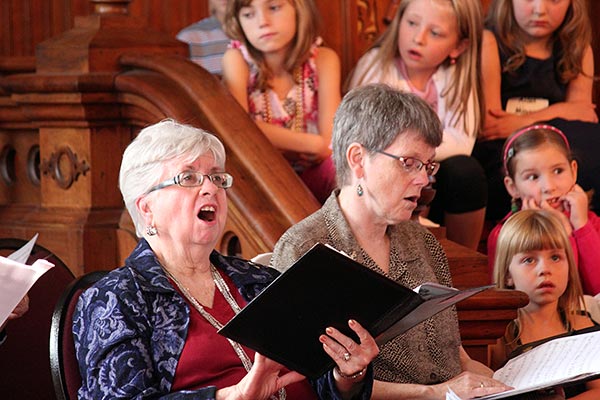 Currently, classes are held from 3:15 to 4:00 PM on Tuesdays in September and October and January and February.
Crescendo is supported through a grant from the Ethel and Raymond F. Rice Foundation and other donors.
For more information, contact us.